Expand your living area with decking
Garden decking not only adds a functional space for outdoor relaxation and entertainment, but also enhances the overall aesthetic appeal of your garden.
With the right decking, you can transform your garden into a beautiful extension of your living area.
Decking offers an opportunity to expand your living area into the outdoors, all while delivering a resilient surface that requires minimal upkeep and boasts long-lasting durability.
With advancements in technology and materials, numerous decking options now provide effortless installation and low maintenance. This makes them an ideal choice for homeowners with busy schedules or those seeking to save time on outdoor area upkeep.
By extending the flooring of your home onto the deck, it blurs the boundaries between indoors and outdoors, creating a sense of openness and continuity. This not only makes your garden feel like an extension of your home but also gives you more flexibility in hosting outdoor events or gatherings.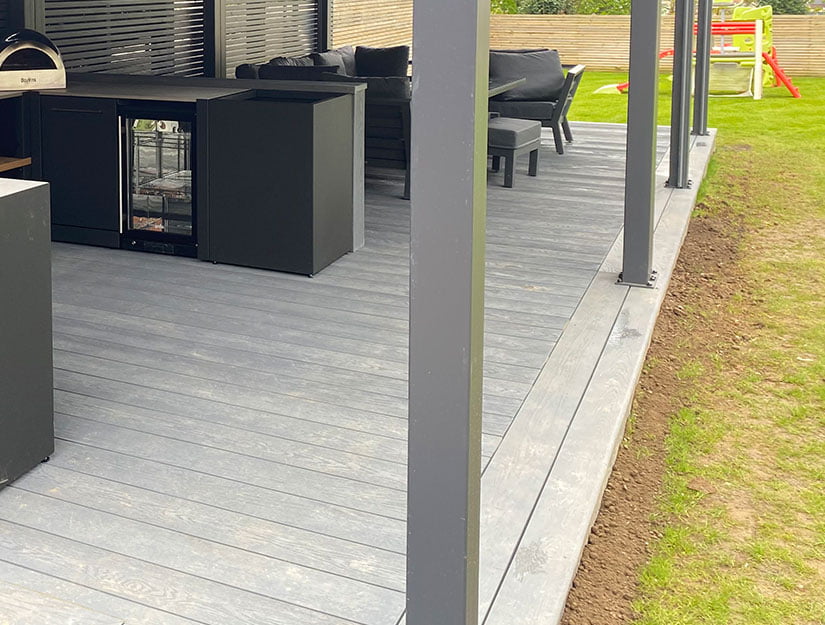 Create a versatile space
One of the great advantages of having a deck in your garden is that it allows for versatility in its use. It can serve as an outdoor dining area, a comfortable seating spot for reading and relaxing, or even a stage for small performances.
You can also decorate it with potted plants, outdoor rugs, and other accessories to create a cozy and inviting atmosphere.
Moreover, decks can be built in various shapes and sizes to fit any garden layout. This gives you the flexibility to design a space that meets your specific needs and complements the existing features of your garden.
Enhance safety and accessibility
Decking can also contribute to the safety and accessibility of your garden, especially for those with limited mobility.
With a level surface, it provides a stable and slip-resistant area for walking, making it easier for older adults or individuals with disabilities to navigate the outdoor space. Additionally, railings can be added for extra support and security.
Furthermore, decking can be built to accommodate different levels and slopes in your garden. This eliminates the need for steps or stairs, making it more accessible for everyone.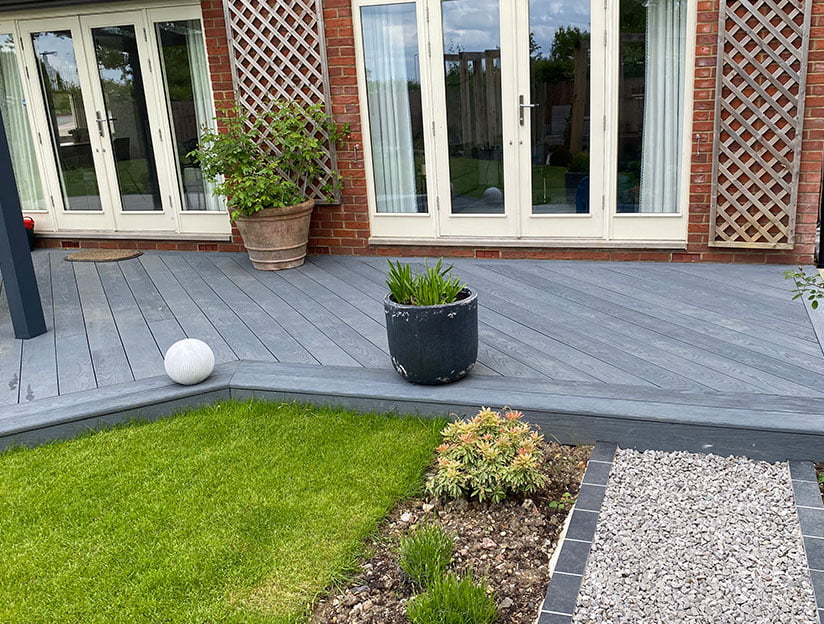 Other Services
At Heath Landscapes we offer a wide range of landscaping services including fencing, new driveways, turfing, garden design and landscaping. So please contact us today if you would like us to look at a new garden project for you.