Expert Driveway Installer
All of our driveway options offer durability, practicality, and low maintenance, ensuring a long-lasting and visually pleasing driveway for years to come.
We provide a diverse selection of surfaces, colours, and styles, allowing you to find the perfect look that complements both your home's style and your budget.
Our customers often prefer block paving driveways due to their low maintenance, wide range of colours and styles, and ability to withstand heavy usage.
No matter what kind of look you're aiming for, our team of skilled professionals is here to assist you in attaining it. We can help you select the right materials, colours, and patterns to create the perfect driveway for your home.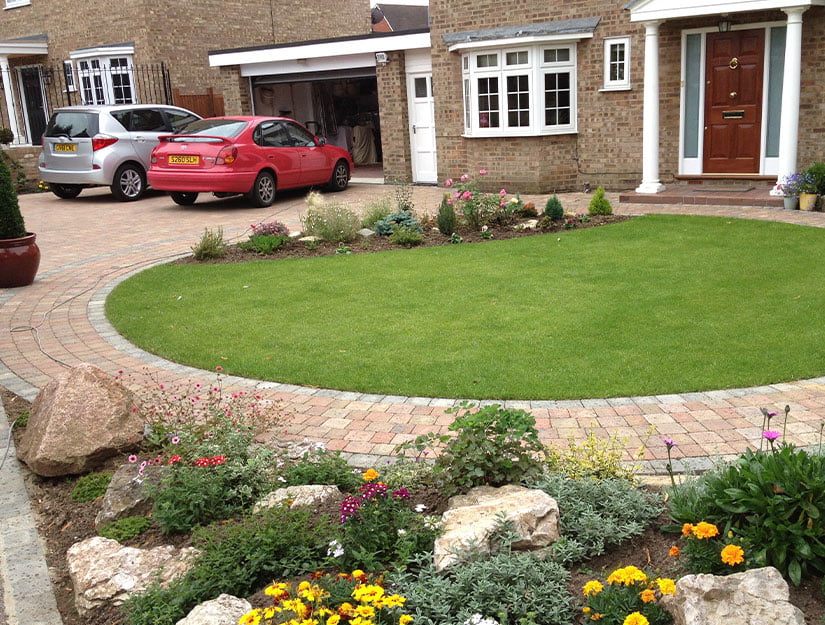 Driveway Design and Installation
Whether you seek a classic, modern, or cutting-edge look, we provide a wide range of designs and materials to deliver the ideal solution.
Block paving offers a wide range of shapes and colours, making it an excellent choice for various applications.
In our design and installation process, we always take into account water channels and drainage to prevent any water damage once your new driveway is finished.
We could also cover up any manholes to blend them into the new design and make them appear more inconspicuous and discreet.
If you are seeking driveway ideas and would like to learn more about our driveway products and services or discuss your driveway project, contact us today.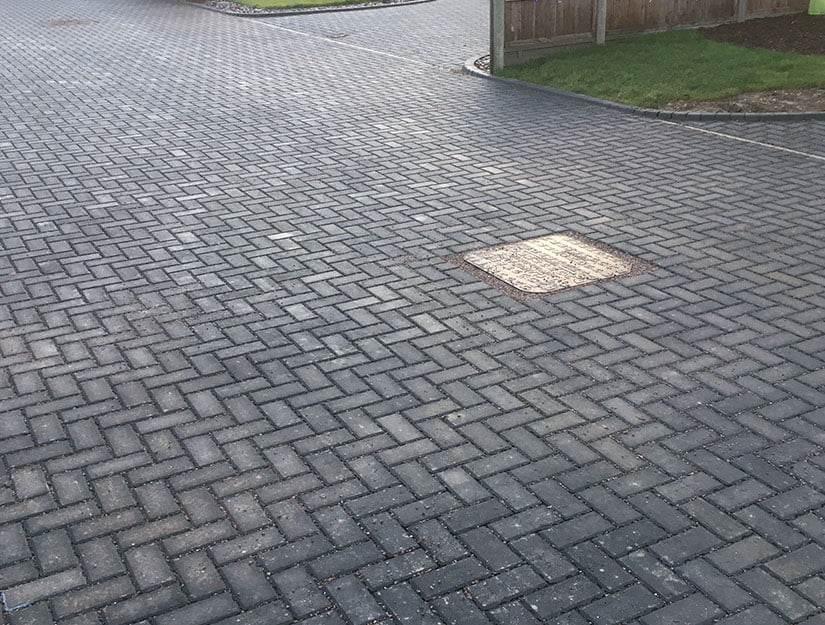 Block Paving Driveways
Block paving is a popular choice for driveways due to its versatility and durability. It consists of individual blocks that can be arranged in various patterns to create unique designs. Along with its aesthetic appeal, block paving offers the following benefits:
Durability: Block paving is known for its durability and can withstand heavy vehicles without cracking.
Low Maintenance: The surface of block paving is easy to maintain, with occasional sweeping and weed control being all that is required.
Aesthetic Appeal: The variety of colours, shapes, and patterns available in block paving allows for a customised driveway that adds to the overall aesthetic appeal of your home.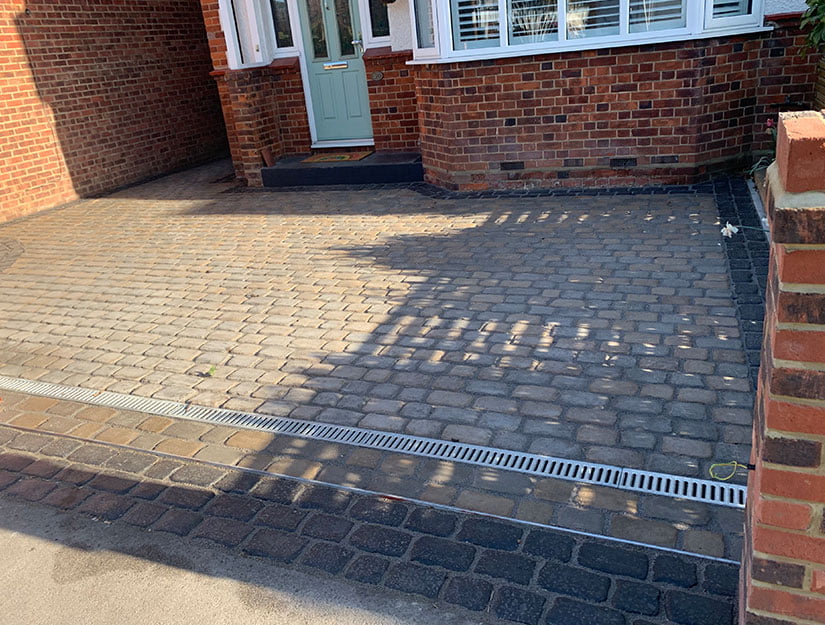 Other Services
At Heath Landscapes we offer a wide range of landscaping services including fencing, landscaping, turfing, garden design and decking. So please contact us today if you would like us to look at a new garden project for you.