Bespoke Garden Gyms
Garden gyms have become increasingly popular as more and more people are looking for ways to improve their health and wellbeing from the comfort of their own homes. With our bespoke garden gym service, you can create a space that is tailored to your specific needs and preferences.
Not only do garden gyms provide a convenient and private place to work out, they also offer numerous benefits for both physical and mental health.
Our garden gyms are not just limited to traditional gym equipment. We offer a wide range of options to suit your interests and goals, from outdoor yoga spaces to monkey bars for a fun and effective cardio workout.
Furthermore, incorporating greenery into your garden gym can create a refreshing and calming atmosphere. This can greatly contribute to reducing stress levels and improving overall mental wellbeing.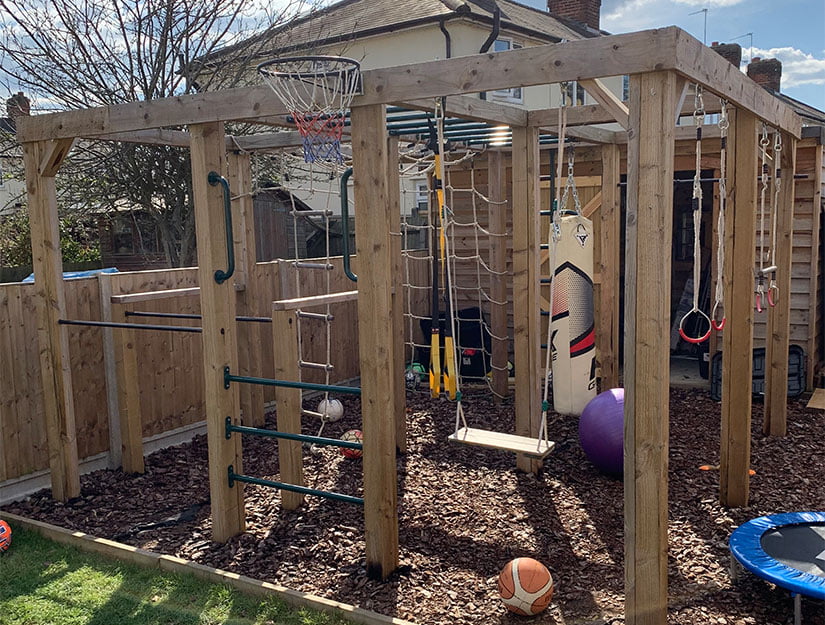 Garden Gym Equipment
At Heath Landscapes our garden gyms are personalised to you and what you are wanting. They could include:
Monkey bars
Pull up and dip station
Climbing walls
Punch bags
Yoga spaces
Basketball hoops
If there are other things you would want for your garden gym then speak to our team and we will try to accommodate as much as possible.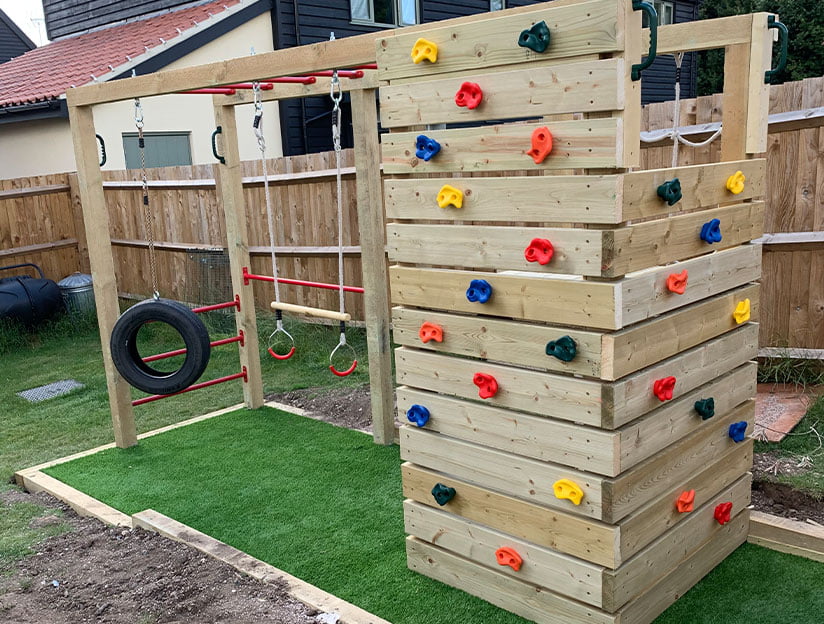 Garden Gym Design Process
When designing your garden gym, our team at Heath Landscapes will work closely with you to ensure that all your requirements are met. We take into consideration factors such as space, budget and personal preferences to create a garden gym that is both functional and aesthetically pleasing.
Our process includes:
Initial consultation: We will discuss your goals and ideas for the garden gym, as well as assess the available space and budget.
Design proposal: Our team will create a 3D design proposal based on the initial consultation and provide a detailed breakdown of costs.
Construction: Once the design is approved, our experienced team will construct your garden gym to the highest quality standards.
Personalisation: We encourage personal touches such as adding artwork or incorporating plants into the design to make your garden gym truly unique to you.
Other Services
At Heath Landscapes we offer a wide range of landscaping services including fencing, new driveways, turfing, garden design and decking. So please contact us today if you would like us to look at a new garden project for you.