Soft Landscaping
Soft landscaping transforms your garden into a natural oasis, using plants, trees, shrubs, and flowers for a truly organic look. Our expert team handles soil preparation, mulching, and fertilisation to ensure optimal plant health and growth.
Experience the vibrant beauty and inviting atmosphere of a professionally landscaped garden. Not only will it enhance your outdoor space, but it also brings numerous environmental benefits like improved air quality, reduced erosion, and creating habitats for wildlife. Let us create your dream garden today.
Hard Landscaping
Enhance your outdoor space with hard landscaping features. From pathways and walls to decks and fences, our expert designs provide the perfect structure and visual interest for your garden.
Experience functionality and define distinct areas with quality materials like stone, concrete, and wood.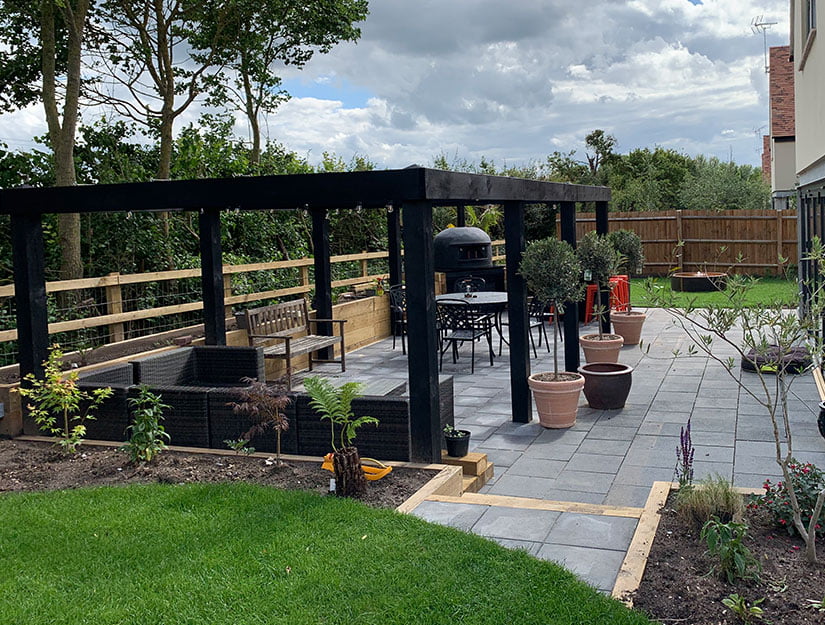 Factors to consider before starting a Landscaping Project
Budget: Landscaping can be a significant investment, so it is essential to have a budget in mind before starting the project. It will help you decide on the scope of your design and the materials to use.
Space and Functionality: Consider how much space you have available and what you want to use it for, whether it's for entertaining guests, growing vegetables or creating a peaceful retreat. At Heath Landscapes we strive to help you make the most out of the space you have available, no matter how big or small.
Climate and Environment: The type of climate and soil type in your area will determine what plants will thrive in your garden. It is best to choose native plants that are well-adapted to the local conditions. We have significant expertise in this area and are happy to advise you on which plants will work best in your garden.
Steps Involved in Landscaping
Planning: This is the most crucial step in landscaping. It involves creating a design that incorporates your vision, budget and practical considerations. Our team at Heath Landscapes can provide you with professional design services to help you create your dream garden.
Site Preparation: This step involves clearing the area, removing any debris or unwanted plants, and preparing the soil for planting.
Planting: Once the site is prepared, it's time to bring in the soft landscaping elements. It is recommended to start with larger plants and work your way down to smaller ones for a more natural look.
Hard Landscaping: After the planting is complete, it's time to add in the hard landscaping elements such as pathways, structures or water features.
Maintenance: To keep your garden looking beautiful year-round, regular maintenance is necessary. This could include watering, pruning, fertilising and cleaning.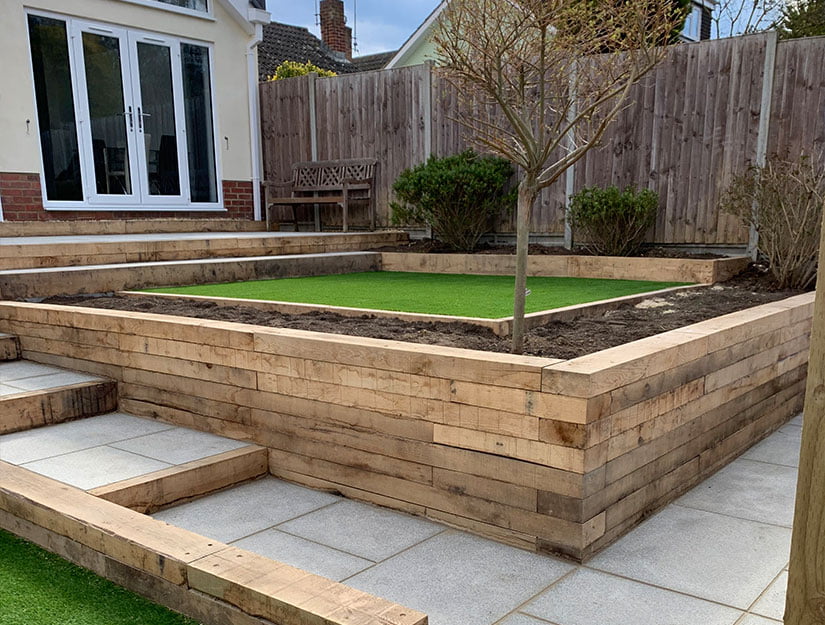 Other Services
At Heath Landscapes we offer a wide range of landscaping services including fencing, new driveways, turfing, garden design and decking. So please contact us today if you would like us to look at a new garden project for you.