Garden Design to Budget
At Heath landscapes we offer a specific design to budget service. The point of this is not to cut corners or do a cheap job it is to try and offer you a high end garden tailored to your needs and your budget.
Obviously if money is no object we can pull out all the stops and create any look you want. But for most of us this is not the case and we get that. We are not saying we can create any garden for any budget but we can certainly offer options to get close to a desired look with material changes or layout tweaks.
In short the idea is to find out exactly what you want from your garden and deliver it to a high standard within your budget. The fee for this is £500 plus vat. For this investment – we can guide you through 4 stages to build your dream garden. There are also options for 3D drawings if wanted for an even better visual representation.
Stage 1 – Initial Consultation
The initial consultation is to discuss what you want from your garden. We can look at all of your ideas and wish lists and then we can give you some price ideas so we can decide the best way to achieve what you want or as close too as possible with the available budget.
Stage 2 – Concept Sketching
We will go away and produce a basic layout sketch to make sure we are on the right wavelength and everyone is happy with garden design. Once its on paper we might want to change or alter a few things. Once this is all signed off and agreed we move on.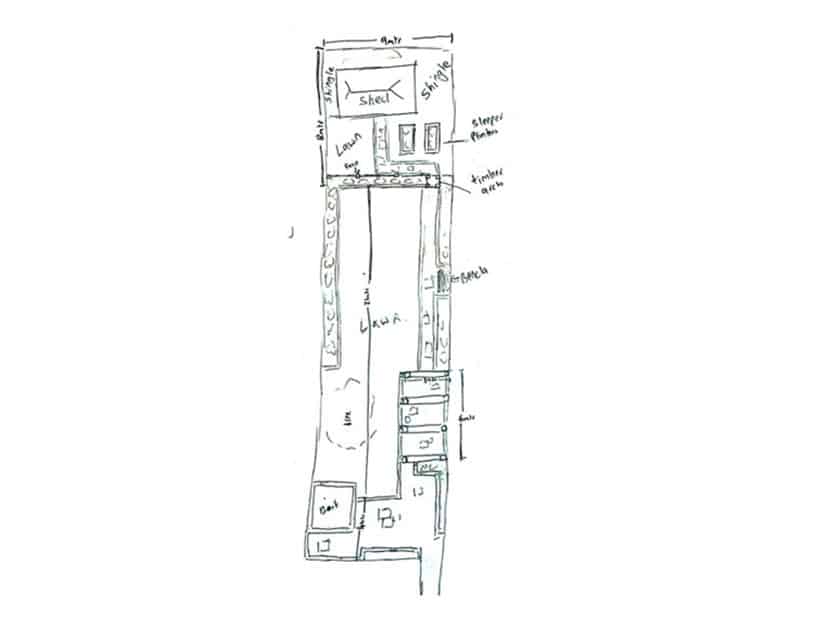 Stage 3 – Full Project Breakdown
Your garden design will be drawn up in full colour to give you a better idea of the final vision. We will also provide a full breakdown of the job including all materials and construction specifics.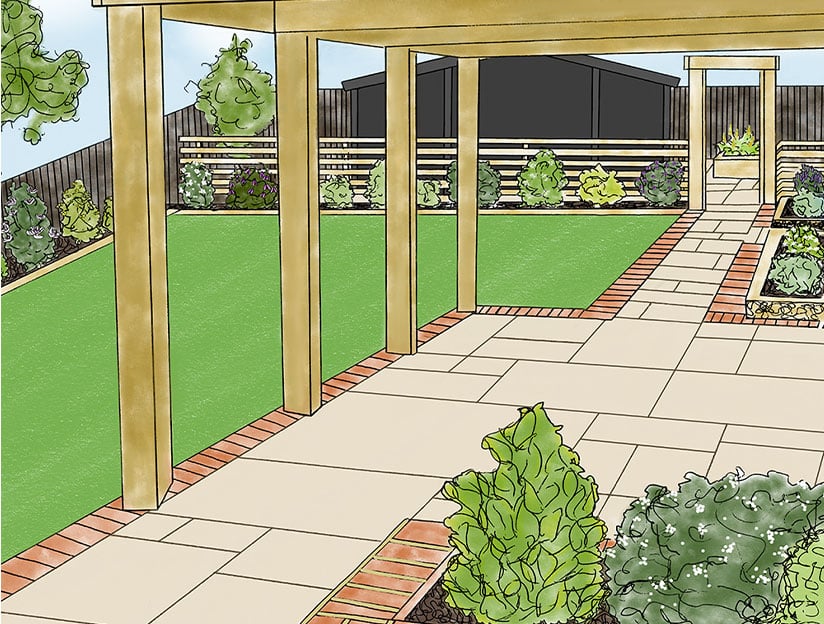 Stage 4 – Schedule Project
Once the garden design is signed off we arrange a date to commence the construction of your new dream garden.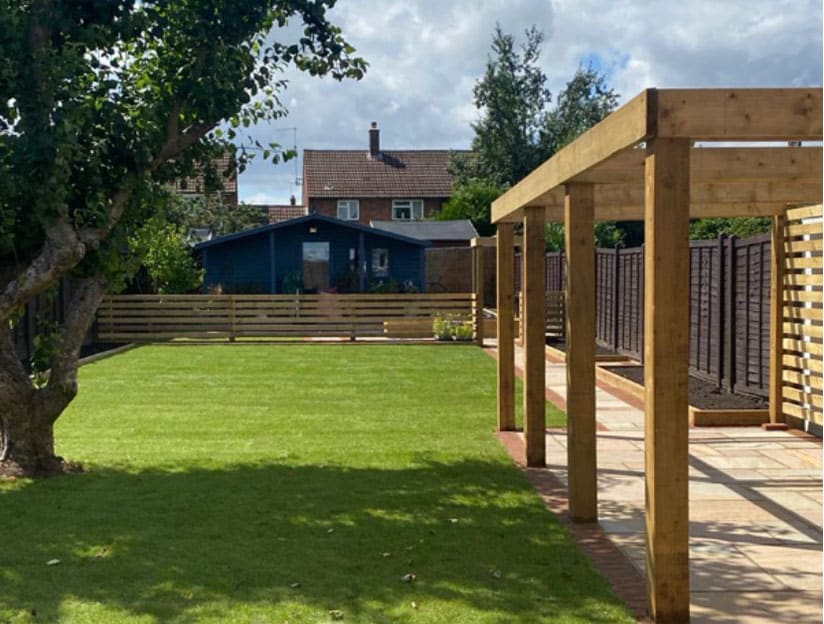 Setting a budget
We understand the advice never tell a tradesman your budget but the best advice we can give is be honest. In the initial consultation we will give you an idea of costings so we can set a budget.
If you give a low budget then the final design will be based on that so possibly not to the standard you want. If you tell us you have £20,000 then yes the garden will cost that as we will do the most we can for that money.
If you say we could stretch to £20,000 but £15,000 is better we will tell you honestly what difference the £5,000 will make and it will be your choice.
Other Services
At Heath Landscapes we offer a wide range of landscaping services including fencing, new driveways, turfing, landscaping and decking. So please contact us today if you would like us to look at a new garden project for you.